Amid the COVID-19 pandemic, members of the Russian-speaking community are joining a growing team of American volunteers in creating homemade masks for health care workers facing shortages.
Seattle
In the Seattle area, a group of Russian and Ukrainian women have turned their homes into ad hoc workshops where they now assemble several hundred masks per day with the help of family members, friends, and neighbors.
Among these women is a longtime Seattle resident Alla Svistun. Despite having reached retirement age, Alla is known in the community as a high energy, mobilizing character who organizes cultural events and works with the elderly at adult daycare facilities.
After receiving news about respirator shortages in the nearby hospitals, Alla took out her sewing machine, found the needed materials and got down to work.
Ludmila Sokolova from the nearby City of Sammamish did the same thing. A professional seamstress who has made a living in the U.S. designing dresses and planning weddings quickly adjusting her home work station to accommodate the dire new task.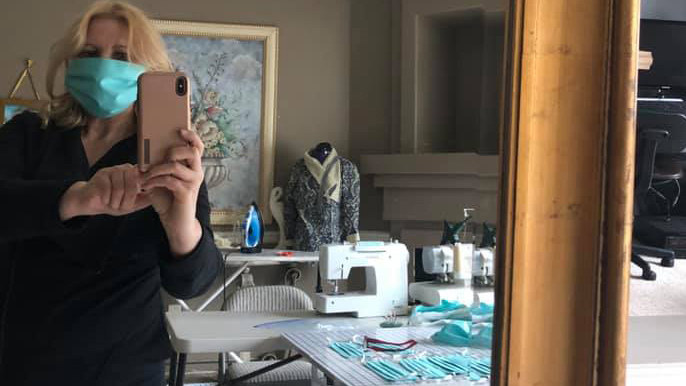 Once information about their work spread online via local Russian community groups on Facebook, many others stepped forward – helping sew, donating materials, and running deliveries of ready masks to where they are needed most.
While a poor substitute for N95 respirators or surgical masks, when worn over them, the homemade masks help preserve the professional ones. And for those who have been left with no respirators at all, they serve as a protection method of last resort.
Masks produced by these women and others in the Seattle Russian-speaking community have thus far been delivered to health care workers from the MultiCare Medical Center in Auburn, Overlake Medical Center in Bellevue, Providence Regional Medical Center in Everett, Mt. Baker Care Center in Bellingham and the General Hospital of Tacoma.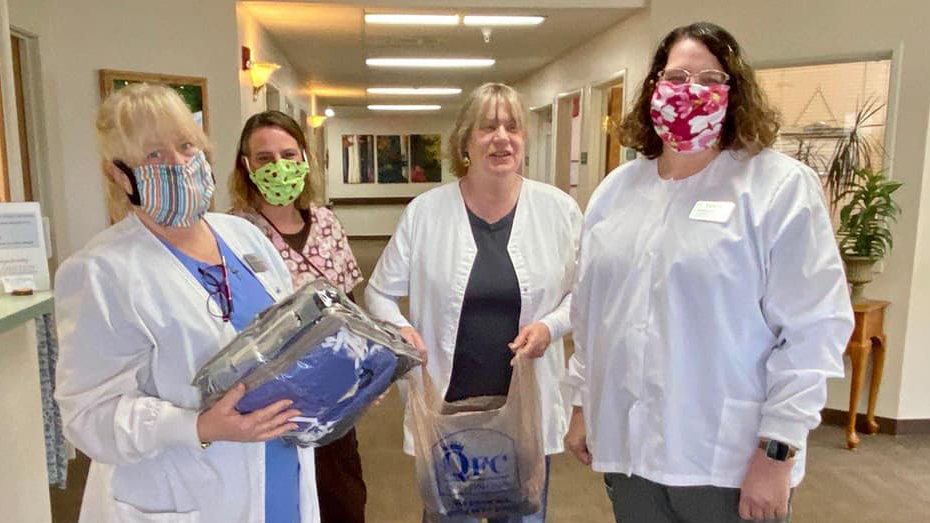 New York
Meanwhile, in New York, where the coronavirus has overwhelmed hospitals and already killed over a thousand people, artist Luba Drozd has begun creating plastic face shields on her 3D printers at home.
To date, Luba has produced over 100 shields that are already being utilized in a dozen different medical facilities across the city, according to information published on her
GoFundMe
campaign.