As calls to defund or outright abolish police departments grow louder in the wake of George Floyd's death and nationwide protests, Russian-speaking communities across the U.S. are expressing solidarity with law enforcement and condemning anti-police initiatives.

When in the first days of June riots gripped the nation and looters swarmed in to destroy property and rob businesses, a dozen men positioned themselves in front of the Pushkin Russian Restaurant in downtown San Diego, armed with shotguns and standing like soldiers while demonstrators march the streets around them.

They've been there every night since, guarding the restaurant into the early hours of the morning. "I'm not easily scared. And I will protect what's mine," said the restaurant owner Ike Gazaryan.

As protests devolved into violent acts, Gazaryan said he couldn't risk his property suffering damage.



In Philadelphia, a group of immigrants from the former Soviet Union had likewise organized nightly shifts and gathered to defend a Georgian Bakery and other neighborhood businesses.

Meanwhile in Brooklyn, NY, bikers of "Bratva," possibly the only Russian-speaking motorcycle club in the United States, began to patrol streets, confronting looters and reporting them to the police. Other non-biker members of the Russian community in New York also arranged volunteer patrols and assisted in the post-riot cleanup efforts.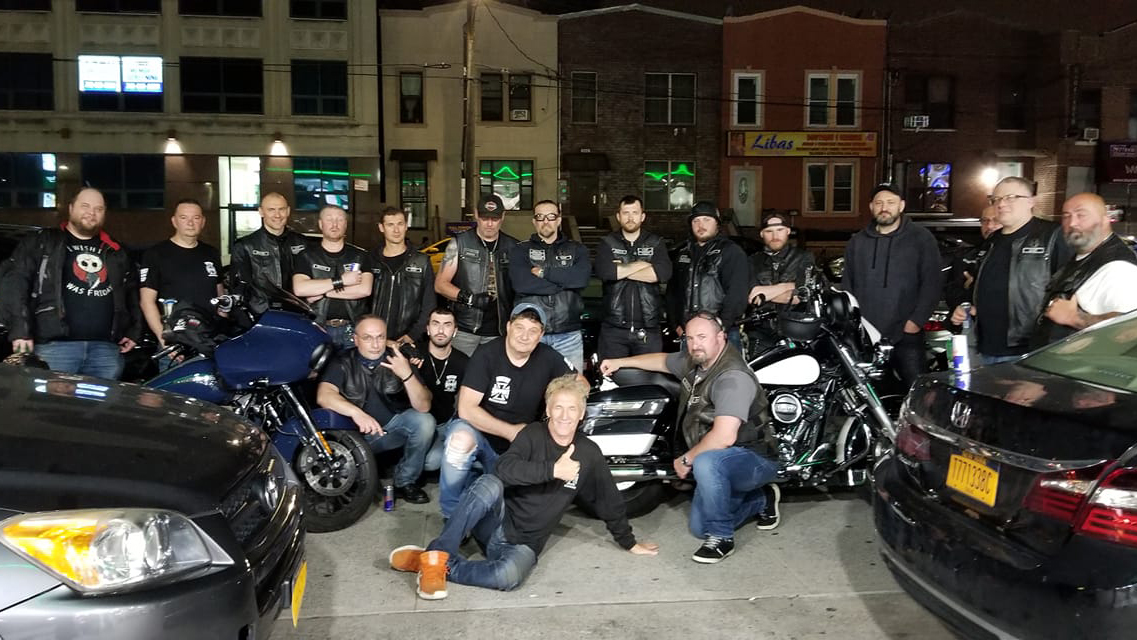 In Seattle, a group of Russian-speaking second amendment supporters plans to organize a series of activities, including basic handgun and home protection classes, to address the community's growing concern for safety and rising interest in self-defense.

Many in the community have also come together online. A Facebook group titled "Russian-speaking Americans for Law and Order" was created on June 6 and within 24 hours had reached over two thousand members.

According to the group's description, it "fully supports law enforcement" and was established to provide "a discrete sanctuary" where Russian-speaking citizens of the U.S. "can openly voice opinions" about political events happening in the country.

"As a minority, we reserve the right to unite all Russian-speaking citizens of the United States to form an organization to protect our lives, our jobs, our properties, and our freedom."

As is clearly evident from thousands of comments in Russian-American community spaces on social media, the vast majority believe that blanket measures against the country's law enforcement would be unjust, and responsibility for instances of police brutality and abuse of power should lie with the individuals committing them.

As one community member put it: "a lot of us have witnessed a large multi-national country with a de-funded police force and removed central authority 30 years ago. For many of us, that was one of the reasons we left."

Sources & References:
The San Diego Tribune
Russian Community Council of America
Russian-speaking American for Law and Order
Russian Pacific Northwest
NTV News
RIA News